Five B2B trends to look forward in 2021.
What are the key trends that'll drive B2B marketing efforts in 2021?
And how can your brand harp on the latest trends in B2B marketing, and stay ahead of your competitors?. What are the factors that'll differentiate your brand from the noise out there?. Action over mere attention.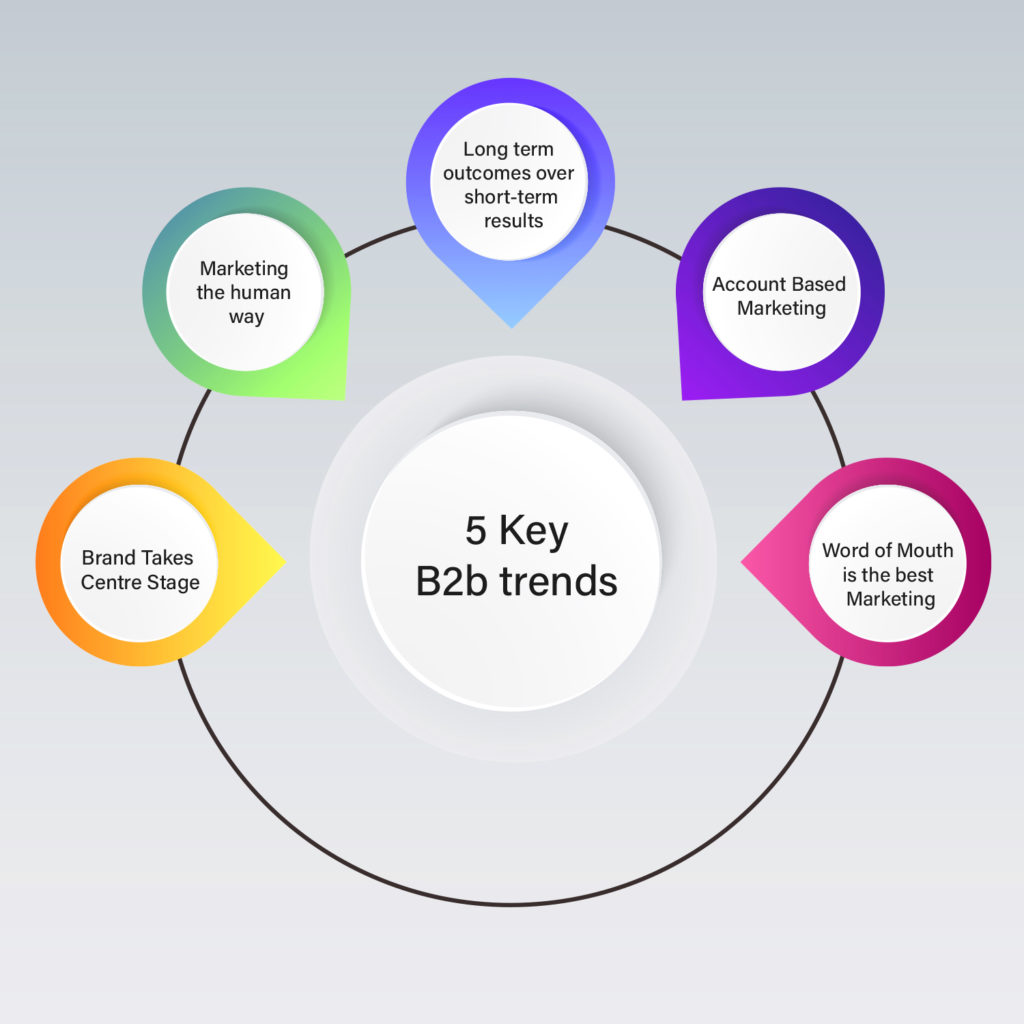 Here's a quick look at some of the trends that'll help drive business outcomes in 2021:
Brand Takes Center Stage
Gone are the days when the focus was on the bottom of the funnel, and traditional lead generation tactics to drive leads and conversions. Going forward, the top of the funnel will take the cake. Instead of the short term approach, it makes sense to plan for long term strategies to stay in the game. Research suggests that brand building is as valuable as lead generation. B2b marketers are now not just marketers, it's important for them to also think like behavioral scientists. B2b marketers need to know the pulse of the buyers and build a strong brand that resonates with the customer. One that is worth buying from. It's important to strike a balance between brand building and lead generation efforts to drive long term business outcomes.
Marketing – the human way
Covid-19 has certainly taught marketers a lesson or two on the changing demand and interests of customers – be it B2b or B2c. And there are a lot of brands out there with many different innovations and tactics to draw the attention of your customer. There's a big marketplace of products and solutions screaming for attention. So what makes a brand stand out?. How do you know when someone is interested in buying from your brand?. How do you drive conversion, conversations, and word of mouth over mere attention? By knowing your buyer's intent, tracking your buyer's journey and interests. And giving them personalized information that they are looking for. This is why, intent data will grow in importance and drive marketing – the human way.
Long term outcomes over short-term results
Price won't be the only decision making point for any customer to buy from you. Short term results wouldn't help retain your key accounts. Focus has now shifted from short term results to long term business outcomes. Knowing the pulse of your customer, and meeting them where they are in their decision making process, and helping them make the right choice will help you win trust and build great relationships. Relationships are key in driving B2b.
Account Based Marketing
While you are doing business with companies, it is still important to know that you're dealing with people. Personalization has become more important than ever, and is here to stay. Customer expectations, choice and intent is key to drive B2b marketing efforts, and Account Based Marketing will help you with that. It is important to know your key accounts and have specific targeted campaigns for maximum impact.
Word of Mouth is the best Marketing
Influencer Marketing is the best way around getting the attention of your B2b customers. There's nothing more impactful than hearing about your brand from an influencer your customer believes in. Having the right influencers back you, will go a long way. This also helps you build your B2b support system to drive your organizational goals.
---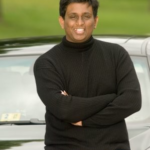 I help purpose driven brands grow online|Account Based Marketing|B2B Marketing|Marketing Automation.
All author posts