What is technographic data?
What is technographic data?
Like the word suggests it is the combination of technology and demographics. While it is not the same as demographic data. Demographic data focuses on the information about an organization, contact, company/team size and other such information. It gives an overall picture of the organization, but not about the technologies adopted by the organization. For companies in the B2b space,
this information is vital to fuel b2b marketing efforts going forward. Technographic data gives you insights on the technology in use by the company. It throws light on the different tools in usage, its application, adoption rate, etc. It helps deliver the right product to the right client, by matching the offerings with the client's area of interest.
Why is it important? 
The technographic data collected can help streamline the sales and marketing efforts to drive conversion outcomes, by giving insights into the technology used by your prospective B2b customers.
How does it help? 
Here are the four ways by which this data can be of great value to your organization – 
The insights from this data can help smarter segmentation of prospects based on their current needs, priorities, and helps align sales efforts accordingly. 
Address specific problems
A good sales pitch is one that talks to the customer in his language, it is identifying those areas of challenges and pitching your solution for it. Insights collected from this data can help capture these problems, and so sales can pitch only what's of interest to the customer.
Reduce time to conversion
It's always beneficial to have additional data in hand before having those conversations with clients on the different technology trends, latest solutions and so on. Technographic data can be a reference point for effective sales conversations, that'll reduce the loop to conversion.
It's important to go after those leads that matter the most to your business. And quite often a lot of efforts instead go into nurturing leads that are not a priority. This data can help assess which lead is likely to adopt a new solution, and which one would not consider it as priority for now. With technographic data, companies can understand the real-life problems faced by clients. Sales and marketing can run technical and targeted campaigns that address those problems. 
This helps in accelerating end-to-end B2b marketing efforts that drive business outcomes. 
---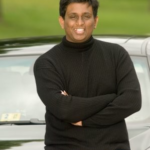 I help purpose driven brands grow online|Account Based Marketing|B2B Marketing|Marketing Automation.
All author posts