RESULT ORIENTED B2B MARKETING AGENCY
Keeping the customers engaged at every touchpoint
Account-Based Marketing, B2B lead generation & Growth Marketing that helps automate customer acquisition & accelerate sales pipeline. Fuego's B2B strategy involves building the right account-based foundation for your company with ABM Insights, multi-channel orchestration, B2B Intent data, and analytics.
Discover
Ramco Systems is a global provider of IT & Software Enterprise Solutions and Services. We helped them create great opportunities and engagements with high-value customers globally with inbound marketing and ABM.
Read more
Wellryde is an Atlanta based people transportation platform servicing the NEMT space, Public Transit, Educational transportation services, Black and Taxi Services; Even Rideshare in Atlanta.
Read more
Win against your competitors by pioneering in customer acquisition through managed account based marketing services
We help B2B companies acquire qualified leads without spending a lot on Paid advertising or taking big risks. We are your marketing Co-pilots at Fuego. We drive Marketing and sales qualified leads to your sales team.  We do this by crafting a perfect account based marketing startegy and adopting the right tools and techniques that are required for a profitable and scalable customer acquisition.
Get Started
Yes. We focus on marketing qualified leads. Period.
We just focus on increasing your conversion rates coming to the sales funnel. We do what it takes to get the results we promised.
We focus on your value proposition & create smart campaigns for keeping the customers engaged at every touchpoint.
How we do it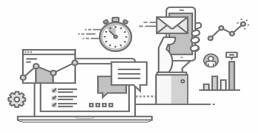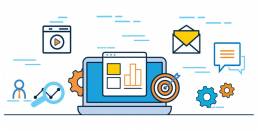 Traditional Digital Marketing
Fuego's Tech & Data Led ABM
---
OUR CLIENTS ARE SPREAD GLOBALLY
Schedule A Free, No-obligation Consultation
Schedule a consultation with one of our B2B Marketing Agency Experts today!