B2B Buyer Journey is changing. Are you adaptying your account based marketing for the new B2B Buyer Journey?🔥
Get my Miro Board Illustration here
Here are eight crucial components in the GTM timeline for the new B2B Buyer Journey.
Always remember that:
-B2B Buying Journey is not linear.
-Stop pitching to accounts too early. Most people start selling to their prospects when the awareness is significantly less.
1.Account research & Segmentation.
-Account research is the most crucial part; I take a lot of time for this.
Don't just stop with account research. Go beyond that to identify your most profitable segments.
-Identify a super-specific segment that has the right balance between its market demand and competition.
-Segmentation helps you close the leads faster and personalize your pitch more appropriately.
2.ICP:
Start your account research by interviewing your best customers first.
-Understand why they chose us from other competitors
-What value proposition did we add?
-Who were the decision makers involved before buying from us?
-What were they doing before they came to us?
-What would they do if not for us
-Did something specific happen that triggered your search?
And much more..,
3.Developing the buying committee
-Instead of just targeting the core decision-makers, start including the entire buying committee members in your list.
-Get answers from our current best clients and your sales on:
-Who uses your product most often
-Who attends the follow-up meetings
-Who are all involved in the decision-making process
and more.,
4.Technology:
You would need a technology partner to see your website visitor Analytics, run programmatic ads, and get your Technographic and Intent data on Demand.
There are martech vendors that offer integrated dashboards to your native CRMs like salesforce.
5.Warmup:
Warmup campaigns help reach your Ideal customers in unconventional ways that are non-sales and do not require you to pitch your product or services.
It also enables you to understand your customers' problems and pain points.
Here are a few warmup campaign ideas.
-Content collaborations
-Poll/Assessments
-Research reports and more
6.Activations:
Activation campaigns help you engage with your bottom-of-funnel contacts who are already aware of your brand or product. You can nurture prospects from your emails or run good ABM activation playbooks here.
LinkedIn ads and retargeting can help you scale your efforts faster.
P.S.: Sending gifts works best here.
7.Personalization
Consumers expect companies to understand their needs and expectations. Some B2B personalization platforms include:
-Email marketing personalization
-Website Personalization
-3rd party data like Intent and Technographic
8.Reports.
A few metrics to track on your report include:
Accounts engaged
Pipeline(opportunity) creation rate.
Pipeline Velocity
SAL
Win rates
My detailed Illustration for the B2B Buyer Journey is here (Miro Board).
---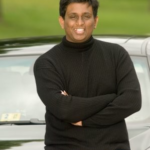 I help purpose driven brands grow online|Account Based Marketing|B2B Marketing|Marketing Automation.
All author posts