ABX or Account Based Experience assists customers in the usage and enjoyment of a product and delivers an overall user experience that is consistent across all devices and platforms (UX). Customer engagement may also be improved by providing an account-based experience. From the moment a potential consumer first notices the brand, through the moment they make a purchase, the approach is used. All data, orchestration, touchpoints and aggregation should be directed toward the end user under ABX. Account-Based Experience does not obviate the need for Account-Based Marketing. In many ways, ABX merely adds the essential idea of customer experience to the best practices that have arisen around ABM. Whatever you name it, an Account Based Experience strategy is simply the best way to handle B2B. Today's B2B marketers are frustrated by their inability to provide fully tailored marketing to clients. Most marketers have considerable resource limits, making it challenging to achieve the appropriate degree of customization. This train of thinking has to be rerouted. This is where ABX comes into play. The value of ABX stems from the customer-centric approach that assists B2B organisations in transitioning from a sales-oriented mentality to a more customer-centric attitude.
Let's talk about taking a step away from simple account targeting. Sponsored media account targeting strategies have improved dramatically in the last few years. B2B marketing has made a major leap forward thanks to the mechanics of sponsored media that allow us to target specific accounts based on their first-party data, third-party data, IP address, geography, and more. But to churn out the most out of these sponsored media campaigns, we must ensure that we interact with those accounts in context. Here, ABX comes in. Paid form of media, even if it is developed using account targeting best practices, is not the answer to ABX's problems. Content, systems, and organisational roles and responsibilities must all be aligned in order for a project to be genuinely successful. But in order to implement this comprehensive ABX strategy, we must solve some of the existing B2B firms' ABM difficulties. 
Some existing ABM or Account Based Experience (ABX) challenges for B2B companies- 
The sales process has always been account-based. Marketing also began to jump on board with ABM as it gained popularity. Traditional ABM concentrated on finding lucrative accounts and seeking to engage them, without considering if the timing was appropriate or if they were interested in hearing from you. This is the type of customer service that purchasers despise, after all.
Internal co-opetition, when the same accounts are sought by various business units, is a common problem in ABM campaigns. Customers' behavior, attributes, and triggers are at the heart of a well-executed ABX strategy, which places them at the centre of all relevant goods and services.
Numerous ABM efforts focus only on targeting an account rather than engaging the purchasing team inside. In ABX, account triggers determine the purchase cycle's position, while the purchasing team determines the content and interaction approach at each step.
All of this puts B2B businesses in an unusual bind. On the other hand, we don't want to annoy our customers by bombarding them with sales pitches. Prospects, on the other hand, are performing a large portion of their purchasing process online and anonymously. If you're looking for a solution to this problem, Account-Based Experience can help. ABX lets you know exactly where a customer is in their decision-making process so you can tailor the customer's experience accordingly. 
As part of the ABX blueprint design process, the following methods may be used to communicate with audiences in context depending on an account's likelihood of purchasing, all via an account-based perspective. 
Determine which accounts have the highest likelihood of making purchases and which individuals inside those accounts should be targeted before creating a campaign. Instead of using sponsored advertising, you may use sales outreach or another kind of interaction. Planning around agreed-upon roles and duties for the team is critical at this point. 
You may now go on to strategies and methods, such as advertisements, sponsored search, personal LinkedIn outreach, social media, email, display, or cold call. 
The most significant obstacle firms have in implementing a successful ABX strategy is maintaining good data hygiene around accounts. To be successful, ABX must put resources into a strategy or solution that combines these disparate data sources.
For one thing, account-based marketing and inbound marketing provide greater returns on investment (ROI), and ABX assures a consistent user experience from the first encounter through the closing of the transaction and well beyond that. Account engagement is united by a consistent strategy that focuses on maximising value from the buyer's journey across all elements of the organisation, like marketing, customer success, and sales teams.
In order to minimise random or disconnected client involvement, ABX guarantees that all brand interactions are standard and focused on the consumer. In a nutshell, Account-based Experience (ABX) is a customer-centric approach to account-based go-to-market that begins with the customer's initial knowledge of the brand and continues through the customer's last encounter with the brand. 
Consumer's purchase experiences in today's digital environment and the way your business interacts with customers have a significant impact on revenue, customer happiness, and customer retention. Buyer Experience (ABX) is a comprehensive method that integrates sales and marketing together to guarantee that the buyer's journey flows effortlessly across channels and touchpoints and has the greatest possible effect.
You can also read our blog on The Do's and Don'ts in Lead Follow-ups for B2B Marketing.
---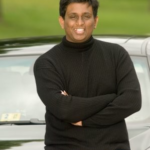 I help purpose driven brands grow online|Account Based Marketing|B2B Marketing|Marketing Automation.
All author posts