Every Marketer has their Lead List. Most B2B Marketing strategy has a lead list but is hesitant to give it to the sales because it requires nurturing.
Lead nurturing moves your lead up the funnel and all of us get excited whenever the sales team confirms that it is relevant and has moved on to the next meeting. 
So, I want to share some of my experiences on lead follow-ups. 
First, segment your leads based on the Ideal customer account and profile. 
Avoid disrupting their journey with irrelevant content.
Set up triggers and lead scoring to move the leads through your nurturing funnel via automation.
Here is the list of Dos's and Don'ts that you need in B2B Marketing
Do's 
Shortlist at least three different criteria before you qualify a prospect for a sales qualified lead.

Use their website behavior data, technographic data, and more before your fully qualify them for a SQL.

Personalize your follow-up. Yes, personalize your follow-ups each time. Understand their intent before following up on the content they downloaded. Refer or ask specific questions around that content without mentioning the content they consumed.

Keep nurturing the lead on multiple touchpoints across channels. It typically at least around 10-14 touches before they are sales-ready.

 You can keep following up more if they have expressed interest in buying from you at some point of time.
Don'ts 
Never use the "Spray and pray" approach. Identify their stage on your nurturing funnel and use your messages accordingly.

Don't pitch all your value propositions on just one email itself. 

Don't pitch on every email.

Focus on building the relationship with them and moving the engagement forward. Never assume that the lead will buy from you whenever they download a piece of content from your website.
You can also read our blog on The rise of Video Marketing for B2B companies.
---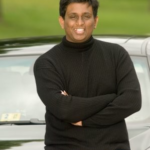 I help purpose driven brands grow online|Account Based Marketing|B2B Marketing|Marketing Automation.
All author posts