For many B2B marketers, the repetitive tasks of follow-up emails and data collection can be time-consuming and require a great deal of effort. That's when B2B marketing automation software comes to the rescue. They are way more efficient and effective in sorting data and sending emails to prospective clients than manual operation. Marketing automation for B2B companies helps in simplifying and automating tasks that are repetitive. Over the past couple of years, the use of B2B marketing automation has increased significantly among B2B businesses. By eliminating repetitive tasks, marketers can focus more on strategic projects and reduce their overall costs. With the right technology, marketing automation can help your B2B business grow and improve its efficiency.
Why is marketing automation important for your B2B business and why should you incorporate it into your digital marketing strategy? Here are some reasons why:
Marketing automation helps automate your company's workflow:
With B2B workflow automation, you can streamline processes and improve efficiency by reducing errors and improving accuracy. Some of the best-automated processes are those that involve repetitive tasks and require little or no effort. These include email follow-ups and social media management. Workflow occurs due to reasons like registration in an event and shopping carts left behind. Technology is leveraged by workflow automation by the use of rule-based logic so that manual operations of marketing and sales can be automated. Automating workflows is beneficial as it gets more done in less time, helps minimize human errors, improves the efficiency of the staff, and improves customer service. 
A workflow is a process that occurs when a trigger action is completed. For sending welcome emails to the subscribers who have newly joined, a workflow can be set up by a company. After the email address of the subscriber is added to the company's database, the marketing automation software can recognize this process and thus, generate a workflow that sends welcome emails to the subscribers automatically.
B2B marketing automation helps develop channel agnosticism:
One of the greatest advantages of B2B marketing automation software is that it lets you be channel-agnostic. This means that your company's channels are less important than the journey of your customers. In this fast-paced modern world, technology is constantly evolving which means that there are various brands available to the consumers on different platforms. The problem with this is that there will be an influx of information to the current and prospective clients from various sources. In order to remain relevant to your customers, it is crucial to get in touch with them exactly where they are. In such a scenario, B2B marketing automation comes handy so that your company can stay ahead of the competition. Modern marketing automation platforms are making sure that there is integration across multiple devices and channels for the ease of channel agnosticism and to build a comprehensive customer portfolio.
Since there's no preference when it comes to how prospective customers communicate with your company, your goal is to make sure that the information is reaching the right people, i.e., your target audience, at the right time. This will lead to increased interaction with your customers and help increase your company's sales. Being channel-agnostic gives a company the freedom to choose the medium or channel of communication with its target audience, be it social media or email.
Generating ROIs that can be significantly measured: 
A successful marketing campaign must demonstrate that it is worth the investors' money. Businesses investing in your company would want to know for sure that it's worth doing it. They want to see that your strategy is working and that their financial investment is being well-spent. This is why many companies require data that support their budget. It's important to make the effort to gather and analyze objective data to support your marketing efforts. With many B2B companies struggling to gather and analyze data, many are turning to marketing automation software to improve their operations.
The good news is that with B2B marketing automation, many businesses can now easily track and analyze their data to improve the efficiency of their marketing efforts. Marketing automation systems aid in the tracking of data and analysis of ROI. This process can help boost sales and drive revenue. 
If you're looking to improve your efficiency rates and boost your profitability, implementing a marketing automation system may be the solution for you. It can help you generate higher-quality, more profitable leads and increase your marketing budget. A B2B marketing automation system can help significantly upgrade your marketing strategy in 2021.
You can also read our blog on Why Account-Based Marketing is rewarding for B2B?
---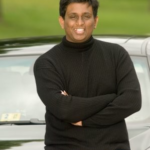 I help purpose driven brands grow online|Account Based Marketing|B2B Marketing|Marketing Automation.
All author posts