Video marketing for B2B Companies is a terrific technique to inform potential customers about your product. A video is a wonderful tool for any marketing effort and in spite of the fact that many companies have had one of their most difficult years to date, video is poised to be employed more than ever before. A video is a strong tool for attracting, retaining, and converting new prospects and customers along the customer journey. Video material is preferred by users because it is brief, engaging, instructive, and entertaining. After people have begun to engage with your brand, marketers may utilize video to offer more information about your product in an accessible and direct manner.
Most consumers prefer video content over other forms of media, according to research. With greater time spent on the internet during the COVID-19 epidemic, these inclinations have only increased. Despite the growing relevance of video marketing, it may be daunting for B2B organisations and marketers who are just getting started with it. 
So why is video marketing so crucial for B2B firms?
Due to the popularity of video on social media, films optimized for these platforms are an excellent approach to drive demand by assisting prospective clients in discovering your goods. Using video to engage customers at every point of the inbound funnel becomes more important as industry rivalry heats up. 

A very powerful method to enhance the experience and gain the attention of viewers is the use of video since it combines sights, audio, and even text to do so. Therefore it is bound to be an excellent candidate for highly targeted account-based marketing (ABM). 

If your company is focusing on certain prospects, it is probable that you are attempting to capture the imagination of executives and other high-ranking decision-makers in your industry. This is important since these professionals are very busy, and are already inundated with email.

Investing in video marketing can lead to fruitful outcomes. In myriad cases, business-to-business goods are rather sophisticated, and customers need some explanation in order to fully comprehend what they accomplish.  Accelerating the process by using informative films such as product demonstrations is quite possible. Since many individuals absorb information considerably more quickly via visual methods than through reading, video has the potential to make challenging topics more accessible for those who struggle to comprehend written material.
Some important types of video marketing for B2B Companies:
Customer Testimonials:
An endorsement from a pleased client that serves as an endorsement of the worth of a product or service is what's known as a customer testimonial. It's basically a recommendation from a satisfied customer. Your product or service may be shown to address a client's issue via customer testimonial video. Customer testimonials are video recordings made by actual customers who are raving about your B2B product. The power of client testimonials may be harnessed when they are used in conjunction with effective copywriting, salesmanship, and targeted marketing.
Product Demonstration
The illustration of the functionality of your product is the purpose of a product demo video. A highly important part of a B2B company's sales process is the sales and product demo. As an example, for a B2B firm, it can look like demonstrating how your project management software can streamline a business owner's workflow, or illustrating how invoicing and automated scheduling can help. If it's about completing a transaction, a product demo might make the difference. A well-executed demo enables your potential customers to see how your product or service actually addresses their needs. 
Brand and Culture Video:
Although it might be difficult, showcasing your firm and its culture as well as its core principles and organisational structure can be quite beneficial. Your company's brand identity is conveyed in a high-level, rather than product-specific, approach via brand films or videos. If you're looking for an easy way to connect with your audience, this format is ideal. If you know your target audience, you may make an inspirational or even a lighthearted film. 
You can boost brand recognition and keep your product in the minds of prospective buyers by using these videos to tell the story of your firm. It's also refreshing for viewers to look beyond the company's goods and services, which may be a welcome change from the typical business B2B-style films that they're used to seeing. Similarly, the purpose of culture videos is to engage with your customers and potential employees by showcasing the people and culture of your business. Aside from the products and services a brand provides, consumers get a peek at the human aspect of the company. People are drawn to a firm with a fun and inclusive atmosphere when they see this degree of honesty.
Instructional or How-to Videos:
Audiovisual material may be effective in highlighting a product feature or function that may not be widely understood or used by consumers. Specificity is key in keeping instructional videos interesting and informative. Use a real-life example to demonstrate your point, such as a fictional character modelled like your ideal consumer. 
For example, a how-to or instructional video may assist your customers to solve a particular industry pain point or learn how your product works in real-time by providing step-by-step instructions. In a B2B scenario, you may be teaching them how to get the most out of your product or service. As part of a content marketing plan, you can also give valuable information that is relevant to your product. Tutorials and how-to guides may help customers verify they're following the necessary procedures and utilising your product correctly, therefore strengthening their brand connection. Your organisation may demonstrate to the interested party how to utilise your solution, product, or service in a more efficient manner. There's nothing like a film to show off your company's model, advantages, and other assets.
The next video for your B2B brand may communicate your company's narrative in a manner that connects, whether you're describing a unique product feature or adding your company's voice to a popular subject. B2B firms are realising the genuine potential of video marketing. There are a lot of fantastic tools that make video-making accessible, enjoyable, and fast. With social media as crowded as it is, the only way to stand out is to be transparent. You should use video in order to do this. B2B marketing videos are a wonderful solution for companies who wish to stand apart from their competitors. You have a unique opportunity to convey the value of your product or service to your target consumers through video marketing as a B2B product or service provider.
You can also read our blog on How Marketing Automation is helpful for B2B companies in 2022?
---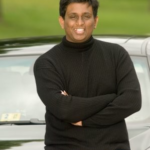 I help purpose driven brands grow online|Account Based Marketing|B2B Marketing|Marketing Automation.
All author posts