In today's world, Digital marketing agencies have mushroomed in every corner of the world and how to choose the right digital marketing agency has always been a  struggle for marketers around the world.
Marketers and CEO's, especially in India, find it difficult to choose between  Digital marketing companies that offer quality work versus someone that does a below average work.
Bad Agency hires not only impacts your finances but also, the time you have lost and the market share you have given to your competitors. I have put aside some key factors you can consider on how to choose the right digital marketing agency.
Goals or objectives
First and foremost you have to understand that not all agencies are capable of doing all work. Having founded Fuego myself, I must admit we are not strong in all domains. we have our strengths and limitations, so do all agencies.
A website development company might say, we provide marketing services in addition to design and development. A traditional advertising company will say, we have a digital marketing arm. There is no harm in giving a try to them, but please make sure what they excel at and what is your current requirement.
Digital marketing is an evolving industry and digital marketers have to be updated with the recent trends and techniques. You would always want your agency to be updated with the recent trends and updates.
List down your objectives or goals first.
What is that you want out of the agency-Website design or Social media management or content writing or SEO or lead generation or all of this.
You should always understand that all digital marketing companies are not the same. Do you want immediate leads and conversion or do you want more visibility for your brand?
Website
The agency's website is another valuable source to get more information about the specific services the company offers., their culture, their blogs and their style of writing and communication. A little research online on their website and blogs will give some good information before you can actually talk to them.
The website of an agency tells a story about their brand, company, and its culture. Based on your goals and requirements you could short-list an agency most of the time from the website itself.
Case studies(Previous work–Industry specific)
This is a pretty basic question any company would ask an agency, but I suggest, to go one step ahead to know, what exact work was done and what were the results. Talk to their clients, if possible, to see, if they are happy with the results. Understand the goals set by the agency and if they were met.
Have they done work in the lines of your goals and expectations?
In the majority of the cases, having experience in the same industry domain as yours should actually not be major selection criteria as most of the digital marketing techniques are applicable to any industry domains. However, very few Industries like Healthcare or Entertainment might require some significant expertise in that Industry.
We have experience working on reality shows for Television channels. Although the marketing techniques are the same, the client expectations and project management are different here. Timely updates and 24/7 availability are crucial for reality shows which would be easier for agencies that had handled shows of similar nature in the past.
They might have worked for 10's of clients but collect case study specific to your goals.,e.g  if you are looking for SEO service, get the case study on SEO service specifically.
Expectations-Set realistic goals
This is an important factor, I would like to mention. The clients should be aware of the ROI and set realistic goals and expectations. Paid advertising could always get you instant leads or results but organic marketing and SEO will take time. Always, remember to ask these questions.
What is the time frame required to complete a particular campaign or deliverable?
What are the deliverables for the entire scope of work or the budget?
What will be the expected projections on conversions or leads if possible?
Are you aware of our strengths/weakness online?
Are you aware of our strengths/weakness online?
Are you aware of our competitor's strengths/weaknesses online?
The best relationship between a client and an agency is always established only by setting the right expectations. Set the communication clear, and make sure everyone is aware of their roles and responsibilities.
Review-How they measure their results
You should review their lead capture or sale funnel mechanism if they have one. Do they use any reporting tools or what mechanism do they have to track their results? When they set expectations and goals, how are they reporting it to you?
Do they have transparency in their ad spends or do they give you access to their portals or do they have any communications software's or project management tools to measure the progress of your campaign or project? What is the frequency of their client reports or updates? Most of the time agencies, will not want you to know their trade secrets but they should be able to help you know what you are getting for the money you pay for.
If you already have any campaigns running, have an open conversation with them to review your current campaign and audit them.
Budgets
Check your marketing budgets for the year and talk to agencies accordingly.
Always remember, even the highest paid advertising spenders online, have always started small. No matter how big or small your marketing budgets are, make sure the agency is aware of your marketing spends for the quarter and the entire year.
Sit and plan your marketing spends with the agency and work in sync with them. Plan your deliverable's accordingly and set aside the job responsibilities for your team based on the budgets. Take time to explain your limitations on the budgets and plan accordingly. If you have budgeted for some offline events or activities(conferences, trade shows) during the year let the digital marketing agency know about it, so they may come up in handy to promote some of your events online too.
Founder's profiles
This is another important criterion which a lot of companies fail to notice and they fall for marketing sweet-talk's  and get convinced by smarter salespeople. Founders are the basis for any agency and it is their experience and training that gets pushed onto their employees.
I suggest to check the following on the founder's profile and give preference to these. These are not mandatory but it's a huge plus to have them.
What is their educational background?
Does any one of the founders have an MBA or a Master's on marketing or IT or Softwares?
Does any of the founders have relevant work experience in advertising or marketing or IT or softwares?
There have always been exceptions of even college drop-out's being very successful as entrepreneurs but everyone is always not exceptional.
Conclusion:
Although, all of the above are the key factors to select a digital marketing agency, find below some of the practices to avoid and be cautious about.
Unethical marketing practices-Stay away from agencies that do black-hat techniques to get followers or instant website traffic. Google search engine is becoming smarter every year and these black hat techniques will not only spoil your reputation but also get your website penalized by Google.
Don't get carried away by
We have worked with 100 + Clients-Obviously a company handling more than 100 clients at the same time, will have over 100 employees or revenues greater than 5 million dollars. Even if it is a small boutique company if they have a relevant case study to handle your marketing, you can consider them. Nobody is against big companies but Clients get the most attention with smaller agencies these days.
Ad words certified: A minimum ad spend of $10000 in 3 months is almost sufficient to get Ad words certified, so there is nothing to brag about this.
I know people at Google, Facebook: All agencies have representatives. Period.
I hope the above will help you choose your Digital marketing agency and make better business decisions. Instead of looking for a vendor, please look for a Marketing partner.
Good Luck with your search and I hope I have covered everything.If you feel something needs to be added please feel free to leave your comments below.
---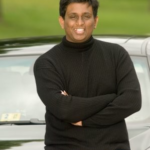 I help purpose driven brands grow online|Account Based Marketing|B2B Marketing|Marketing Automation.
All author posts