Account-Based Marketing is used by B2B marketers to identify and target the accounts they value the most. ABM solutions typically include account-based data and technology to help companies attract, engage, convert and then measure progress against customers and prospects.
Account-Based Marketing isn't new. Many B2B companies have been doing some form of ABM for years. Typically, ABM was an expensive and time consuming method. But Today, Account-Based Marketing has the potential to have an even broader impact, thanks to technology that helps us automate and scale. The most significant, fundamental difference between old-fashioned ABM and what's possible today is that now you can employ ABM at scale and integrate it into every stage of the marketing funnel. Although there are a number of touch points across the funnel where ABM will play a big part, before you can execute on these things, you need a plan to identify, market and measure your target account list.
TOP 5 BENEFITS CITED BY ACCOUNT-BASED MARKETERS:
83% Increased target account engagement with Sales.
70% Better Sales and Marketing alignment.
67% More qualified prospects.
59% Greater understanding of program performance
55% More pipeline opportunities.
IDENTIFY, MARKET, MEASURE
The first step to implementing account-based website personalization is to build your target account list—the companies with the most potential to your business, which can include customers, prospects, partners or a mix of all three.
These attributes will vary based on what's most important to your business. You can also segment the companies by account status—or where they are in the funnel. This allows you to deliver content and relevant experiences that are tailored to the needs of that particular account.
THERE ARE SEVERAL WAYS TO APPROACH THIS PROCESS:
1. Use the list of accounts your sales team has put together.
2. Gather key stakeholders from both Marketing and Sales to align over a list of key accounts.
3. Use data to generate a list of target accounts, and then have a discussion with your sales team to determine a set of target accounts.
4. Leverage predictive analytics to discern the attributes of your best customers, and build a list of pre-qualified, ranked accounts.
---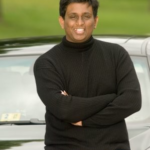 I help purpose driven brands grow online|Account Based Marketing|B2B Marketing|Marketing Automation.
All author posts