Our daily lives are surrounded by extreme b2b personalization over the recent years starting from Emails, OTT platforms, smartwatches, and much more. The news websites are also gearing up to personalize the feed based on the articles we read.
Consumers want personalization and this is true in B2B Marketing too.
"91% of consumers say they are more likely to shop with brands that provide offers and recommendations that are relevant to them." – Accenture
Over 6,700 consumers and their business purchasers were polled internationally by Salesforce Research. They discovered from the findings that:
"84% of consumers say being treated like a person, not a number, is very important to winning their business".
Consumers expect companies to understand what their needs and expectations are. B2B personalization can be accomplished using various platforms and some of them include and are not limited to the following.
Email marketing personalization

Website Personalization

3rd party data like Intent and Technographic
Most B2B personalization currently is nothing more than demographic personalization that user's basic attributes like first name or company name.
Hi <First Name>
<Your company> has been doing………
The major reason why most B2B companies were left out in hyper-personalization is because of legacy systems like their CRM and Email Marketing tools. This Legacy software could not scale up to the level of personalization consumers are demanding.
The good news is that the technology available today is more sophisticated than it used to be and there is much more than demographic data available for the marketers to experiment with. Let's look at some of the data available and how to effectively use them.
Real-time B2B Personalization on the website:
There are several tools available to get your visitor intelligence from website analytics. These tools provide data that identify website visitors and engage them with a personalized response or content experience.
e.g., if users have been visiting or downloading your eBooks a lot, you can ask them to register for a forthcoming webinar related to the same topic. The chatbots can talk and interact with your website visitors with much more intelligent data. When the customer gives you any additional information via chat like their phone number or email address, then the bot can further get more relevant information and offer even better-customized content to them.
This results in an increase in the engagement of the website as well as generating more leads for your sales team. There are tools to even make your landing page headlines or content change dynamically according to the location of the visitors.
Technographic & Intent data:
Technographic data is much beyond the demographic data in the sense, it gives you a clear picture of which technologies are recently added or dropped from a company.
E.g. Companies that added or dropped Salesforce in the last 3 months.
You can target companies who have recently added a technology to recommend your product or service that can help them.
Hi <First name>, we recently noticed that you had purchased salesforce CRM and we offer Salesforce customization……..
Or
Hi <first name>, we recently noticed that your company is not using salesforce anymore. May I ask you, if there is any particular reason you dropped them?
Fast track to schedule a meeting after a DEMO request:
All demo requests may not have equal scoring for your sales teams. Some of the forms that got filled might be just window shopping or some buyers in the research phase, while some might be serious buyers to take decisions immediately. When someone enters their email for DEMO, we can cross-check their data from the intent or predictive tools like Madkudu.This tool can predict if the user is likely to complete the purchase immediately.
Intent data-based personalized email:
Intent data uses explicit user behavior, combined with the overall company growth, funding, recent job postings, and contract renewals, technologies added and removed to give you a definitive scoring for the sales team to personalize their email message.
We get to know if the company is beginning to evaluate vendors for an ERP implementation. We also know if they are evaluating ERP software that supports manufacturing process automation. Are they currently evaluating any of your competitors like MS Dynamics? Having this information handy the sales teams pick up the leftover conversation, using the intelligence available at their disposal now.
Conclusion:
In 2022 and beyond, hyper-personalized content marketing and communications for customers and users will be the norm. Year after year, the tools and technology employed get more advanced, and digital transformation across verticals seems to be positive for B2B marketers using these tools. 
With data privacy in mind, marketing with tailored marketing must ensure that it adds value to the consumer experience. Finally, they'll be much more willing to buy from you if they feel you're looking out for their best interests.
You can also read our blog on  Why should you use Account Based Experience (ABX) for your B2B marketing strategy.
---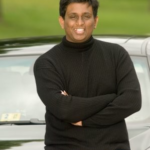 I help purpose driven brands grow online|Account Based Marketing|B2B Marketing|Marketing Automation.
All author posts