Pay Per Click advertising(PPC) costs can be reduced with these simple Adwords hacks
Pay per Click advertising rates are always a major challenge and that is the reason, a good digital marketing agency comes in handy for you.
PPC ads are less expensive compared to other platforms like LinkedIn, still, if you are not going to reduce your cost per conversion, then you will end up spending a lot more money than you think. Ideally, every business should make an average of $2 for every $1 they spend on Adwords.
Hence, pay-per-click advertising campaigns created and managed by smarter marketers perform better and have less cost per conversion.
In this blog, you will get to know some of the best Adwords hacks to get your conversions and most of these are always overlooked.
1. Competitor Analysis
pay per click ads will bid higher when you have more competitors. Your competitors may be ranking better and using ideal keywords. It would help us a lot if you analyze their strengths and weakness in their pay per click advertising campaigns.
There are lots of tools available to spy on your competitors like iSpionage, Keywordspy, and SEMRUSH.
A tool like espionage will give you complete insights into your competitor's keywords used on PPC, their ad copy, and ad budgets.
Let's take an example: Hootsuite.com and see what their pay per click advertising strategies are.
Go to ispionage.com and enter the URL and click search.

As you can see, the tool gives you the list of Pay per click(PPC) keywords they use, their ads and their landing page copy
The keywords list will also give you the CPC(cost per click) and the search volume which makes it a little easier to get our keywords done accordingly.
You can also see the ad copy and the landing page URL. We can analyze which ad copy worked well for them and take some tips from their best-performing landing pages.
2. Use effective remarketing
Re-marketing is the most optimal display ad strategy and it is an effective way to improve your website traffic. It helps you to urge the abandoning visitors from your website to re-visit your website.
Remarketing may be an ideal conversion optimization tool but it's definitely going to reduce your overall cost to acquire a customer and increase your traffic. Most people may not convert to customers in their first visit to the website.
Sometimes when you visit websites like Amazon or eBay and browse certain products and exit without buying. You may have noticed a few hours later you could have seen the same product getting displayed on another website but with a discount now. This time, you get more tempted to buy the product. This is remarketing.
Watch finder, a UK-based leading premium watch retailer, saw a 1300% ROI using targeted remarketing. They defined their sales funnel location, languages, etc to make people revisit their website and make a purchase. This demonstrates the fact that the scope of increasing the conversions is higher with remarketing. But it has to be a consistent and aggressive approach since the users have already visited your website or have shown interest in your product or services and hence clicked an ad
Dynamic remarketing for e-commerce
If you are running an e-commerce store, dynamic remarketing will help you increase conversions.
Here is an example of how a dynamic remarketing campaign works.
Instead of the traditional remarketing, where an ad from your ad group is shown to the remarketing list. The dynamic remarketing shows the most relevant products from your merchant center feed. The users will be shown products based on where they landed up on your site.
3. Running LinkedIn ads through the google display network
Most of us are aware of the fact that LinkedIn is the best marketing tool available for B2B marketing. LinkedIn has the world's largest professional audience social network. Directly advertising on LinkedIn is more expensive hence Google display network comes in handy.
It was a surprise to me when I first read about LinkedIn being part of the Google Display Network, and that is a huge potential for B2B marketing. Here you can strategically place your display ads on the LinkedIn platform.
In your Display advertising setting, create a new group for LinkedIn, and run your Image and text ads specifically to target the LinkedIn platform. You could choose the site + Keyword targeting and insert a text and Image ad on Google Display network. Here you can reduce your cost-per-click and get the more relevant targeted audience to click your ads.
This would cost you, at least, three times more when running ads directly with LinkedIn.
4. Effective landing page
A good landing page acts as a lead magnet for you. Your ad copy, keywords used, design, and content on the landing page should all fall in sync and be relevant to each other. When your landing page is effective, you have higher clicks and traffic.
A/B testing on your landing page can be done with every element on your page. A simple color change on a call-to-action button can improve your conversion. You have to test different variations to see which one works well for you.
Align the ad copy with the landing page: You can see an improvement in your click-through rates when you have your ad copy and your landing page in sync. When you align these two together, your quality score will obviously improve. Here are the major factors affecting your quality score.
As you can see here, the ad relevance and the quality of the landing page make a huge difference to the CTR(Click-through-rates). When your ad copy is relevant to the landing page a high-quality score is assigned.
5. Gmail ads
Gmail ads are today one of the most effective Google Adwords hacks you can try. This will help you reduce your overall pay per click advertising costs.
These ads appear on the top or right side of the user's Gmail account screen.
You also have Gmail-sponsored promotions that appear to the users right in their inbox. You can usually see Primary and Social tabs in your Gmail inbox. when turned on, the Promotions tab appears next to it.
The following are the steps to follow while creating Gmail Sponsored Promotions.
1. Select the option Display Network only when you create a new campaign.
1. Select all features on the Type.
2. Make a new Ad group and select " Use a different targeting method"
1. Click multiple placements and type the following
mail.google.com
mail.google.com::Top center, Inbox
Click add and save, and you are done.
Gmail Promoted ads: The following step will help you create a Gmail promoted ad
1. Go to your campaign and click ads
2. Select ad gallery-The following screen appears
Then select Gmail ads
As you can see here, we have four options. Select the "Gmail single promotion template" to begin with.
The following are the sections that appear on the screen now.
Ad Name-This is for internal use. You can give any name
Display URL- The URL that is seen by the user
Landing page: You can add your landing page URL here
Logo-Insert you Logo here
Advertiser-You company name
Subject-You can have a good headline here to grab attention
Description-A short description of your ad
Image-You can upload your image ad
Headline-A good headline
Content-Your offers details
Call-to-action-button- Here, you should have an enticing Call-to-action button. Here are some good examples of some best Call-to-action buttons.
Call to action button URL: The Landing page URL
Now, select the ad group you want your ad to be saved save it when you are satisfied with your settings.
6. Negative Keywords:
Adding negative keywords always increases your chances of optimizing your Adwords campaign to the best, in turn, reducing your pay per click advertising costs only. Most of us know that Google Adwords works by auction. The bidder with the highest quality score gets to place his ads in front of the audience.
This also means that your ad should not appear in front of people who are not actually interested in the exact services you offer. Eg., If I am selling apartments, I will not want my ads to show in front of people looking for apartments to rent. This is exactly where you need to place rent as a negative keyword if you are looking to sell apartments.
Free and Cheap are the most common negative keywords. As you can guess, these people do not intend to buy, so we can add these to the negative keyword list.
The following are some of the most common negative keywords lists which can be used in most of the campaigns
• free
• cheap
• nude
• naked
• sex
• porn
• porno
• torrent
• torrents
• youtube
• craigslist
• eBay
• Kijiji
You can add negative keywords to all your ad groups in your campaign or across a particular ad group.
Select the Keywords tab on your campaign level or your ad group level.
Click Negative Keywords. Click the plus on the red keywords tab. Here you can add all your negative keywords. You can add negative keywords for both search and display advertising. If you include negative keywords for display advertising, your ad will not appear on the website that has that keyword list. Eg: if you have "Rent" as a negative keyword your ad will not appear on portal having apartments for rent.
When you are running a paid advertising campaign, it is the quality of the targeted clicks that matter and not the quantity. Including negative keywords helps you to not only increase your click-through rates(CTR) but also help you reduce the cost per click(CPC) thereby you reducing your overall ad budget.
7.Video Ads
According to the 2015 video marketing survey conducted by ReelSEO, 96% of the B2B organizations are doing video content marketing.
Google Adwords for video is a great opportunity to run video ads on YouTube. Here you can use the same keywords much cheaper.
The following are the different ad formats available with Video ads. Your ads can appear at the following places.
1. In-Search: YouTube search results. You are charged here when the user clicks the video.
2. In-Stream: Before, during, or after a video plays. Here the viewer can skip the ads after 4 or 5 seconds. If your ads run for more than 30 seconds, then you get charged. If the ads are shorter than 30 seconds then you are charged when the ads run fully.
3. In-Display: These appear, something like a sponsored ad next to the other videos on the YouTube watch page. You will have it labeled as Ad. Even here you get charged only when the user clicks the Video.
The following screenshot is an example of In-Search Ads.
Here is an example of In-display ads
Video ads are great in terms of the benefits of the offer to the advertisers but it may not suit all businesses. The click-through-rates could also be less on video ads and hence the pay per click advertising costs. Also, creating video ads requires a lot of expertise like an In-House studio, editing software, and voice over artists.
So, think of the costs involved in creating the video versus the returns you get from running the ads and then go for video ads.
Google releases YouTube ads leader board every year and you can see, the ads that get shortlisted are the ones that are made very creative to get the maximum views.
Conclusion
The above hacks, not only help you optimize your click-through rates but will also get your quality score increased so your pay per click advertising cost becomes less. Google Adwords pay per click advertising costs is one of the most effective ways to generate leads but at the same time if you are not cautious enough, you may end up spending more money.
You should always optimize your ads effectively so your costs-per-click is always lower. I always try to run search and display ads together to get leads from the search ads and get some quality traffic and visibility for my brand from the Display advertising campaigns. I have also realized that creating an effective landing page is the most important hack among all of these because without and effective landing page, all other hacks may not work appropriately.
I hope, I have covered some useful Google Adwords hacks to reduce your pay per click advertising costs, if I have missed out on anything, please feel free to mention in the comments section below.
---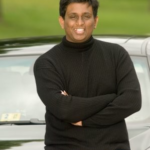 I help purpose driven brands grow online|Account Based Marketing|B2B Marketing|Marketing Automation.
All author posts