In recent years, we have had hundreds of startups mushrooming all over the globe with entrepreneurs bursting with new and innovative ideas. This year, the Indian scenario is very encouraging for entrepreneurs who have already been developing a startup or those who have been dreaming about it with a fantastic idea. This New Year 2016 has begun on a very happy note with the government announcing so many benefits for future businesses that will result in an overwhelming response from entrepreneurs.
Some very successful startups with unique ideas that have clicked instantly are worth mentioning here. They are Practo, OYO, Pepperfry, Olacabs, and Freshdesk. The ideas behind every successful startup are simple but first-of-its-kind.
Practo.com helps patients to identify the best specialist in their locality, simultaneously helping doctors to be more organized. The CEO, Shashank ND, and his team have simplified the way a doctor's appointment is done.
OYOrooms.com is a super-duper idea of a tie-up with hotels in 150 locations offering reasonably rented rooms for a very good stay. Ritesh Agarwal, founder, and CEO is one of the young dreamers who made it very successful.
Then we have pepperfry.com an online store with quality furniture and things for a complete makeover of your house with awesome services. Founded by Ambareesh Murty and Ashish Shah have made their venture a household name, literally!
Olacabs has become so popular, for their services are commendable and its reliability quotient is very high. Bhavish Aggarwal, founder, and CEO is one of the young breeds of entrepreneurs who have made it big with commitment and focus on their services.
Every single company mentioned here is created for a purpose and they have apps to make customers comfortable and easy to use
Now that we have a whole lot of talents to talk about, how can we help future entrepreneurs who have this idea in mind and just needs a slight nudge to go for it? The traits for a winner can be identified as follows.
1. Dream big but be different
Follow your dreams when you are ready to go for it. Unleash the knowledge that you have gained and start planning.
2. Take the risk
 When a new concept is being developed it involves a lot of research, time, and money to firm it up and giving it shape.
3. Consult a mentor
 A consultant with experience in startups will be essential as it would save a lot of time in paperwork and also launching on the day set for it.
4. Be flexible
 Every single initiative in the project may need fine tuning and you should be flexible enough to take in the inputs of your fellow coordinators thereby weeding all the obstacles.
5. Identify your consumers
 For example, Paperboat.com came with the idea of packaging traditional, natural juices we used to have as children and the nostalgia that comes with it!
6. Be persistent
 Along the way, while building your idea into a business, you will face negative responses and discouragement. Belief in what you do and keep moving forward.
7. Strengthen your support system
 You will have to make major changes in your lifestyle while giving you two hundred percent. Familial support is very important to stay on board.
8. Hire the right talent
 Your team must have the same motivation and vision as you. Winning teams always work toward the same goal.
9. Be aware of the competition
 There are competitors who can instantly copy what you are doing for a lesser price. Always try to be a step ahead of others in the race.
 The inputs given by customers are real-time solutions that are valuable and can be updated. Make them part of your decision-makers.
11. Happy employees give happy business
 Giving attention to their needs and pampering them a little with incentives will enable them to give their best.
12. Design a winning culture
 Employees are offered ESOP and other plans to build a long term relationship with them.
The above characteristics help future entrepreneurs to go for it and build an empire for themselves by contributing to the people they are in contact all the way!
---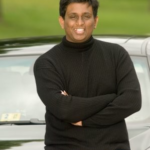 I help purpose driven brands grow online|Account Based Marketing|B2B Marketing|Marketing Automation.
All author posts